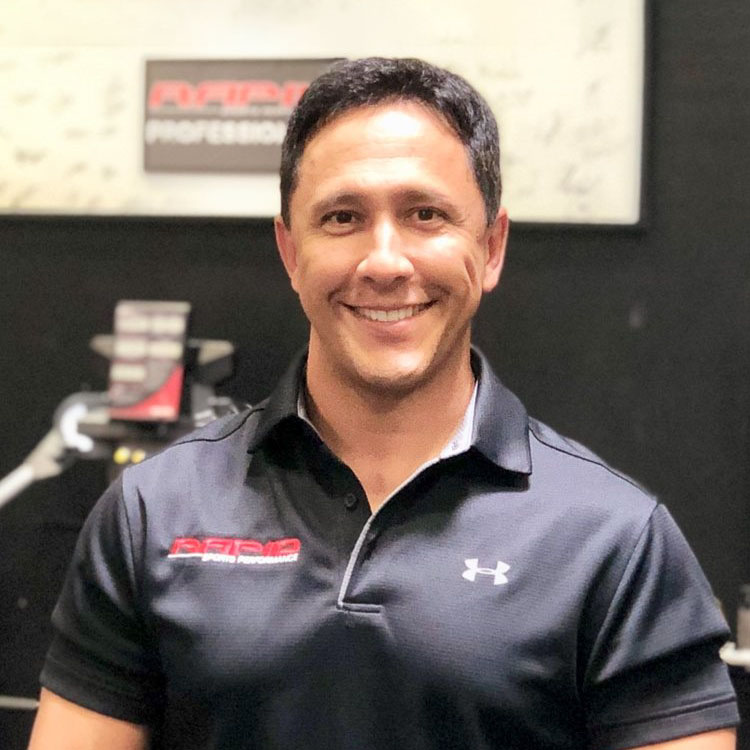 Mike is known for being a top sports performance trainer in the Atlanta area  and for establishing a business with a first-class training facility providing an elite-level injury prevention, strength, and speed training program. 
With an engineering background, Mike's attention to detail reinforces his teaching of proper movement & technique within strength and speed development. His pursuit for providing the best service for athletes is reflected in his 19 years of being in business. His sound business principles and track record of training elite-level players has opened many doors to relationships with professional teams, sports agencies, and a broad network of sports related professionals.
Always striving for excellence, you can count on Mike to consistently elevate RAPID's quality of service by staying on top of the latest developments in injury prevention and sports performance.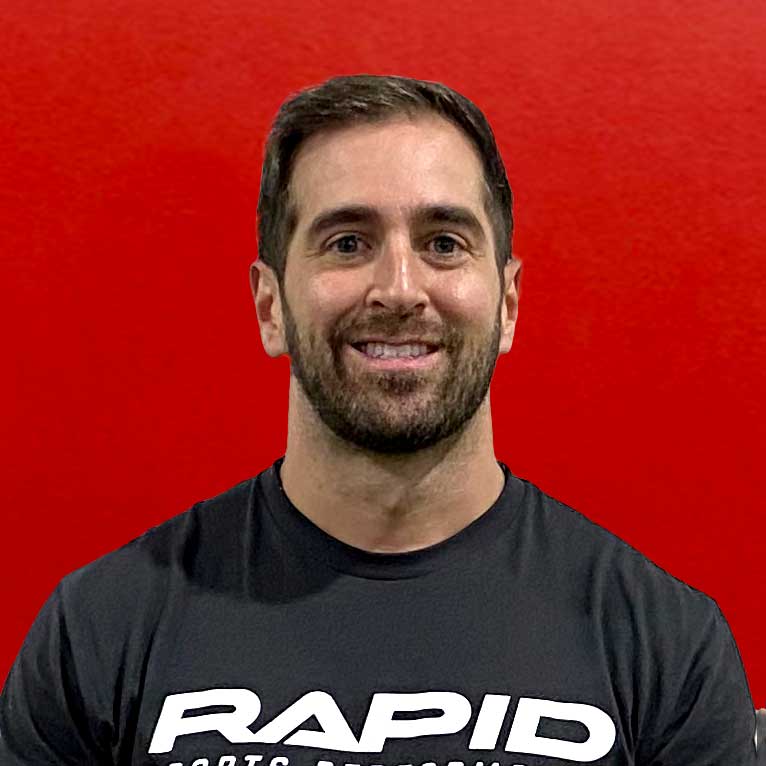 Jonny Slutzky
Woodstock Facility Manager & Performance Coach
Jonny earned his degree in Exercise Science from Kennesaw State University and is a Certified Strength & Conditioning Specialist (CSCS) with the NSCA and a Performance Enhancement Specialist (PES) with the NASM. He has been with Rapid Sports since 2014 and has worked with over 500 different athletes from the youth level all the way to the professional level. 
Jonny knows the importance of proper programming for each athlete to best suit his or her needs. Having been a former lacrosse player for KSU, he knows first-hand the influence a good sports performance program has on an athlete's overall performance. 
His passion and drive for educating athletes on injury prevention and strength/speed development is apparent with the number of clients and referrals he has gained at RAPID.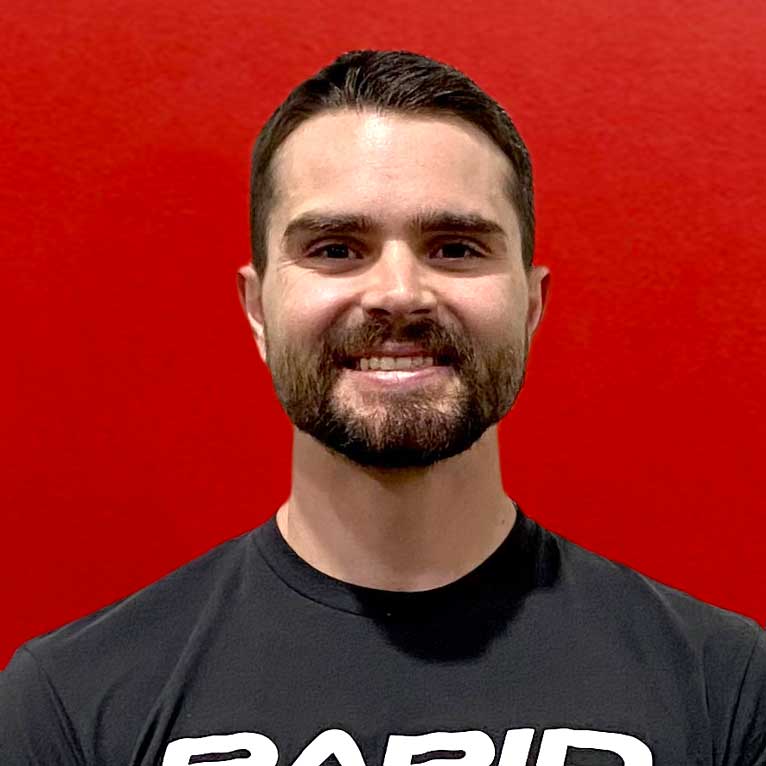 Andrew Gordon
Performance Coach & Social Media Lead
Andrew is a Certified Strength and Conditioning Specialist through the National Strength and Conditioning Association with a Master's Degree in Exercise Science. 
A former collegiate baseball player, Andrew enjoys teaching his athletes about the body and the training process to increase performance and minimize injury risk. During his graduate work, Andrew oversaw the UNG tennis program's on-court and weight room physical prep, and brings a diverse background to RAPID's staff. 
Training professional athletes and first timers alike, he believes building quality strength on top of quality movement is the best way to see results. He grew up in the Cobb County area playing baseball, and understands the commitment to athletics. Andrew is also responsible for RAPID's Instagram presence and enjoys creating content. Be sure to give us a follow!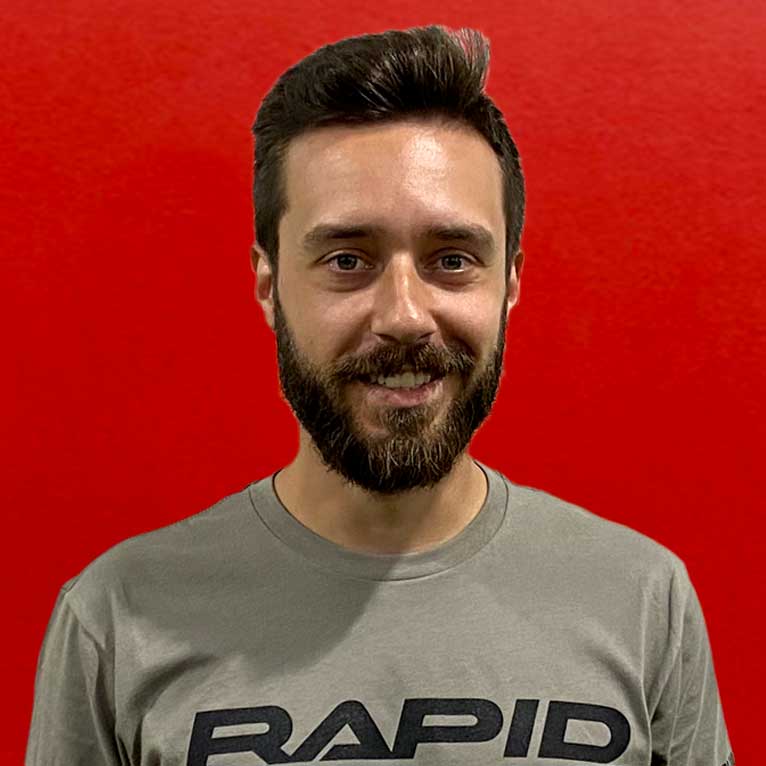 Dillon Wagman
Performance Coach & Internship Coordinator
Dillon received his Bachelor's Degree in Exercise Science, as well as Master's Degree in Business Administration from West Virginia Wesleyan College, where he was a two-way baseball player during his 5-year tenure.
Dillon's knowledge of exercise science and passion for coaching was highlighted during his internship at the illustrious Cressey Sports Performance, where exceled in his ability to coach athletes of all ages and skill levels. Since his time at CSP, he has used his wealth of knowledge to successfully coach athletes in a variety of sports, not just baseball alone.
Dillon brings a unique skillset to the RAPID team with his specialized approach to mobility training using Functional Range Conditioning. His implementation of this system, combined with his affinity for skill specific coaching will only reinforce the efficacy of injury prevention in Rapid's training.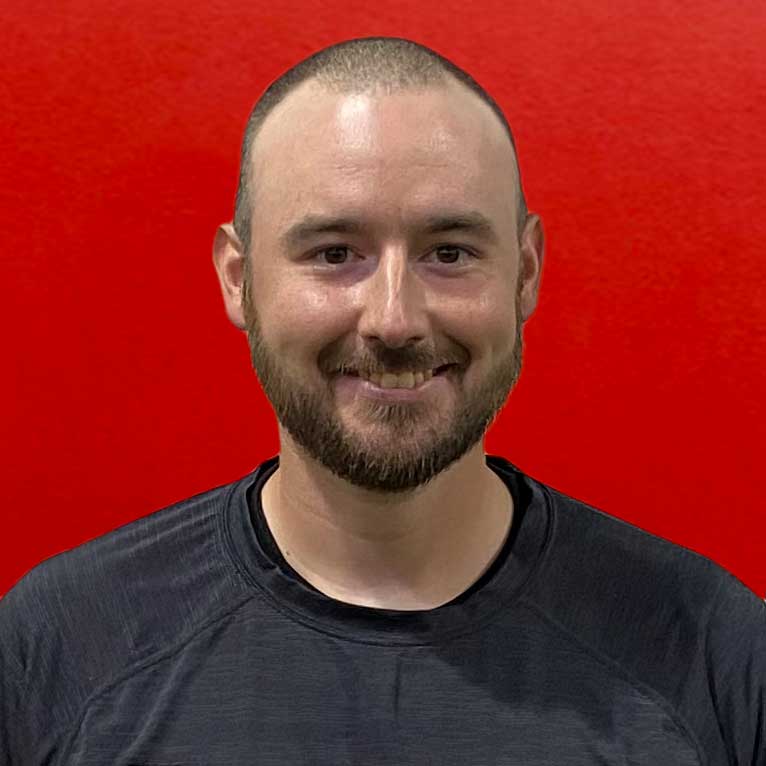 Jason Neal
Performance Coach & Internship Coordinator
Jason received his Bachelor's Degree in Exercise Science from Ball State University in 2015. Jason's passion for sports performance and athletic development began in his freshman year when he became an assistant coach at True Athletic Development. Throughout his time at Ball State, he ran an athletic development program from a local a gym in Indiana. While running his own program, he continued his education by shadowing Ty Terrell, the now strength and conditioning coach for the Atlanta Hawks.
From there, he began an internship studying under Bill Hartman and Mike Robertson at the nationally recognized performance facility, Indianapolis Fitness and Sports Training (IFAST). After completing his internship, he went on to intern at the nationally recognized Cressey Sports Performance to pursue his specific passion of elite baseball development. There he learned how to specifically develop performance training programs for baseball players.
He accepted a coaching position at IFAST, where he coached athletes in a multitude of sports ranging from 12-year-olds to professionals for three years.
Jason's vast knowledge and training experience makes him a perfect addition to the RAPID Family. His drive and passion for athletic development gives RAPID even more of an edge in the sports performance market.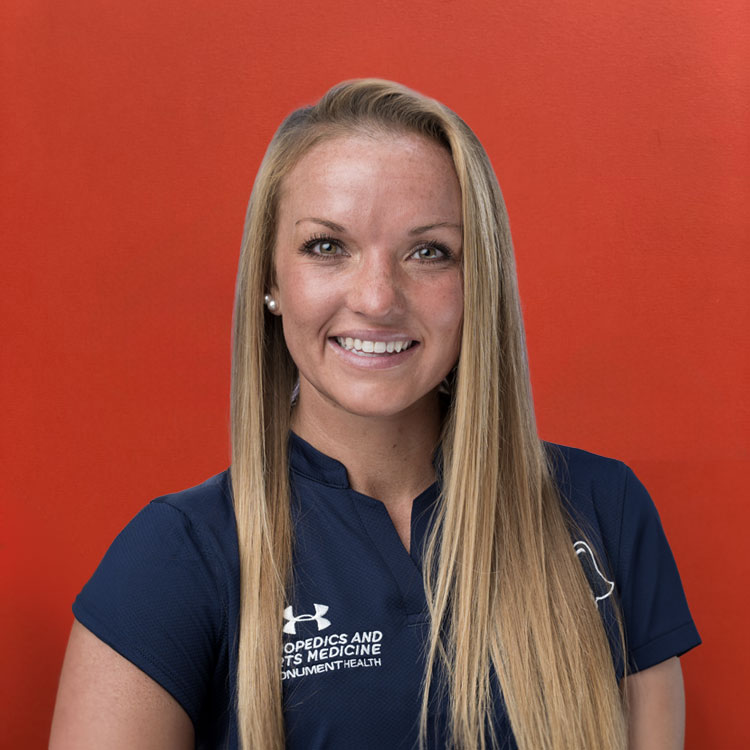 Faith Wilson
Strength Coach
Faith earned her Bachelor's Degree in Exercise Science from Kennesaw State University and a Master's Degree in Sports Medicine from Nova Southeastern University. Her educational background also includes obtaining a Certified Strength & Conditioning Specialist (CSCS), USA Weightlifting (USAW) and EXOS Performance Specialist (XPS) certificate.
Faith began to pursue her passion in strength and conditioning when she was a competitive cheerleader at KSU. She began to grow more and more passionate about strength and conditioning due to the impact her strength coaches and athletic trainers had on her after having two shoulder labral surgeries. Due to her career-ending injury, she was presented the opportunity to intern for Kennesaw State University Strength and Conditioning with Olympic Sports. Faith began to see the impact she could have on an athlete both physically and mentally, and desired to continue to grow as a coach. As Faith finished her Bachelor's degree at KSU an, she obtained a Graduate Assistant Strength and Conditioning Coach position at Nova Southeastern University where she worked with soccer, basketball, baseball, softball, and swim and dive.
She continued to work at the collegiate level, with experience at both University of North Carolina at Chapel Hill and the University of Georgia where she worked with baseball, softball, volleyball, basketball, lacrosse, and other Olympic sports. She then moved to Rapid City, South Dakota and worked a dual role at South Dakota School of Mines with football and at EXOS with Sport Performance and Adult groups.
Faith has great knowledge and experience, and true passion for injury prevention and modification as well as driving athletic development no matter what season the athlete is in. She wants to support the athlete physically and mentally, both on and off the field.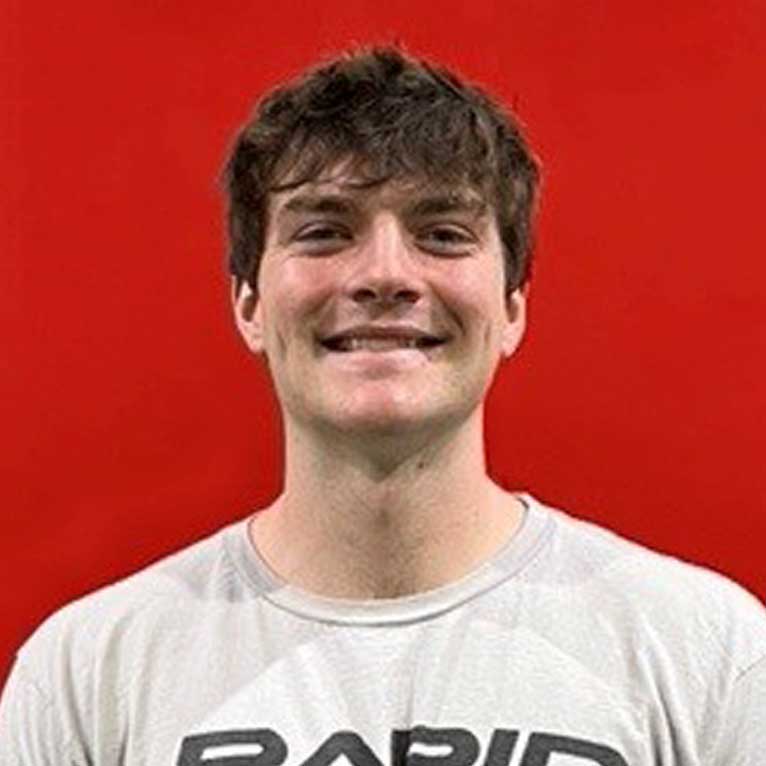 Jackson Fehl
Performance Coach
Jackson received his degree in exercise science from Georgia College and State University in Milledgeville, GA (2022) and is a Certified Personal Trainer (CPT) with the National Academy of Sports Medicine (NASM) .
Jackson's knowledge and love for coaching youth athletes in strength/conditioning and sports performance flourished during his internship at Rapid Sports Performance. He attended and played baseball for Lassiter high school and trained at Rapid Sports Performance throughout his ten plus years playing travel baseball for the area's top baseball programs.
From his baseball experience, he understands the impacts that speed, strength, and conditioning have on on-field performance and for staying healthy during a rigorous season.
Pete Cicinelli
Physical Therapist
Ascend Physical Therapy
Pete Cicinelli is a physical therapist with advanced training in dry needling, spine/joint manipulation, and late-stage rehabilitation. He uses his skillset to help navigate injured athletes through their rehabilitation from the day they become injured until they return back to fully competing in their sport. His expertise also includes helping uninjured athletes manage the stresses of heavy workloads during their training in both the off-season and in-season of their sport.
Pete earned his Doctorate in Physical Therapy from Regis University, along with a Bachelor's Degree in Exercise Science from University of Toledo. He worked full-time as a physical therapist with the Atlanta Braves from 2016 to 2021, serving as their Major League Head Physical Therapist during the 2021 World Series Championship season. 
He is currently in a consultant role with the Braves during the 2022 season. He sees patients in the Alpharetta/Roswell facility via Ascend Physical Therapy.